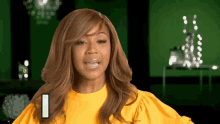 Hi, I'm Sarah Raplee, author of paranormal romantic suspense novels.
I have long believed (and said many times) that the key to success as a writer is to keep on keepin' on. Persistence is at least as important as talent—probably more important. What good is talent if a writer quits writing?
But how does a writer keep going when there's a figurative wolf at the door and a literal mountain of bills she can't pay?
First, she needs to decide why she writes.
If it's because she wants to pay those bills and chase that wolf away, there are lots easier ways to earn a living. Like building houses, or parting out cars, or nuclear waste cleanup, or ANYTHING that does not involve the arts. Just sayin'…
I write because I can't help it, and it's more fun than most of the alternatives. I want to entertain people with stories that leave them feeling hopeful, because people need hope for a brighter future.
The study of the writer's craft is necessary to continue to grow as a writer. I'll hang out with and support other writers, because they are my Tribe.
And I'll study the publishing business, including new technologies, and the business of helping targeted readers discover my books. If no one reads my stories, I can't entertain anyone. If you want to reach an audience, "I just want to write good books!" is a cop out in today's world. Begs the question, how strong is your motivation to keep on keepin'on?
Even if I do all these things, I may never sell
—or even give away—
many books. But I'll touch some lives in a positive way, learn and grow as a person and have a lot of fun before retiring to that Great Library on the Other Side.
Just sayin'. ~ Sarah